Have you ever drooled over the organizational prowess of an Instagram influencer's kitchen? Or marveled at the beauty of a perfectly symmetrical spice rack? Maybe you've spent hours daydreaming about having a kitchen that's the envy of the kitchen gods? Okay, that last one might be a bit dramatic, but if you've been wanting a more organized kitchen, you're in the right place.
This post is dedicated to teaching you realistic kitchen organization hacks you can try today. Enjoy!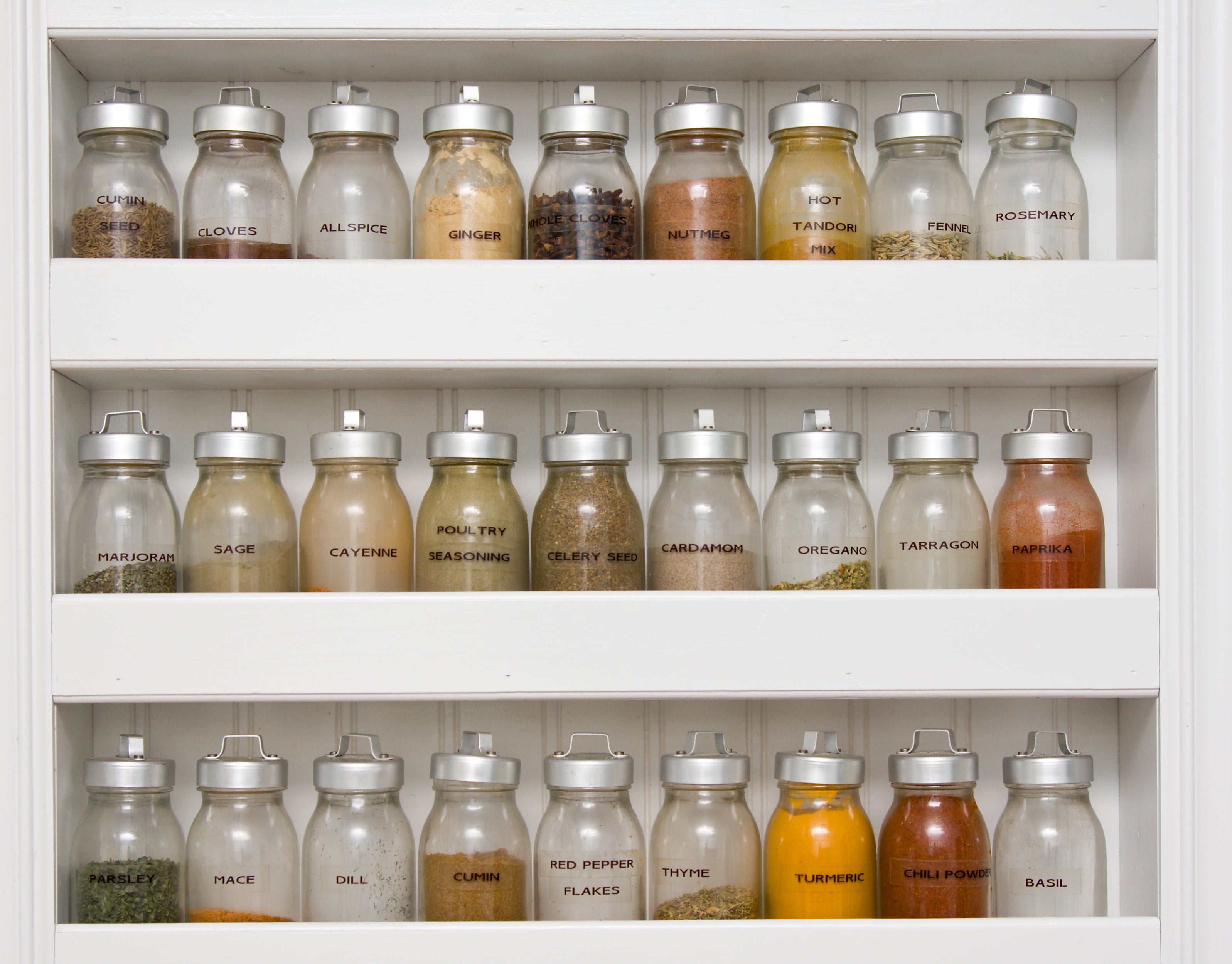 Keep it where you use it
This first tip is for busy moms putting in double time as a home chef for the whole family. Forget those immaculate Pinterest kitchens that look like no one's ever smeared jelly on the counter. This is real life, and you need real solutions. So the first solution is to put things where you use them.
Keep your spices near your stove if you're always reaching for pepper and salt while you cook. If you know you're going to drop the spatula at least once, keep your cooking utensil drawer next to the stove also.
You can organize your spices and utensils with simple items you get from the dollar store. Small baskets and hanging magazine racks go a long way to containing the chaos.
Also, if your littles are big kids now, arrange your pantry so they can help themselves. Not only do children learn independence, but you'll get a break in the process.
Start teaching them today with these easy Strawberries & Milk Pops you can make in a paper cup.
Opt for multipurpose appliances
Maybe you're one of those people that have an appliance for everything: a food processor, a blender, a smoothie maker, a spice grinder, etc. Why not get one appliance to rule them all? You can better utilize a multi use gadget while having less clutter to clean and organize.
That's the type of minimalism we can get behind.
While you're at it, pair down those utensils also. No one needs 27 spoons. Or that dull knife set you purchased back in college. Ridding the clutter helps you spend less time cleaning and feeling overwhelmed and more time making delicious meals like this that has our mouth watering: Flatbread Pizza with Homemade Ricotta, Pears and Hot Honey.
Keep it where you can see it
With shows like the Home Edit and Tidying Up with Marie Kondo, you've likely come across this tip: keep it where you can see it.
This sentiment helps you to stop accumulating things you don't need. In restaurants, the 'keep it where you can see it' mantra is vital to keeping inventory costs low and serving customers quickly. Your home kitchen is no different.
Take dry goods out of their boxes and transplant them to clear storage containers whenever possible. We at a2 Milk® prefer glass because it's a more sustainable option than plastic. Plus, you'll love that you know exactly how much flour, sugar, and rice you have left for this week's dinner.
Here are more tips to help you get things organized:
Utilize adjustable tension rods vertically between deeper cabinet shelves to organize cookie sheets and cutting boards.
Hang your knives on a magnetic strip.
The side of your fridge is the perfect place for a dry-erase grocery list.
Use different color cutting boards for prepping different foods.
Give everything a home
No pot left behind. Everything in your pantry and cabinets need a place to live. Otherwise, it'll all end up on the counter or shoved into the back of a drawer. Metro racks make great inexpensive storage options if you have the space. But some peel and stick corkboard on the inside of a cabinet plus tiny s-hooks can make a home baker's life far more manageable.
Measuring cups and spoons always seem to find their way to drawers they don't belong. And guessing how to measure ¼ cup out of a ½ cup spoon is just sad. Plus, it'll make the difference between this deliciously moist Nectarine Crisp with Homemade Old Fashion Vanilla Ice Cream and a soggy or gritty mess.
Organize by zones
Finally, our last but best tip is to organize your kitchen by zones. If giving everything a home is the entry-level organization, then creating zones is boss status. Bonus points if you stick to a color scheme.
Pro chef Ellen Bennet has a simple zone method: Prep, cook, serve, store. This means all your prep gear goes in one area, like your cutting boards, measuring tools, etc. All your pots and pans go in a 'cook' zone, onto plates for serving and tupperware for storage.
The zone method is also ideal for keeping your refrigerator food safe. Keeping produce and raw meats in separate areas reduces your risk of cross-contamination and foodborne illnesses.
The key to a perfectly organized home is to start with your actual pattern of behavior. If your kitchen is your family drop zone, create a space to put everything. This way, your things are easy to maintain and easy to locate. We're fans of holistic, stress-free lifestyles that work for you. And we try to infuse that into easy recipes your family will love and convenient locations to pick up our favorite ingredient: a2 Milk™! Find the a2 Milk™ you love at a grocery store near you.